With Anxiety Center of Illinois, you're assured that your therapist is trained in the only evidence-based treatment model for anxiety, stress, phobias and OCD. Here are the credentials of our therapists: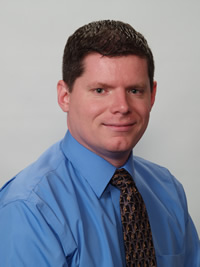 Dr. Patrick McGrath
After receiving his Ph.D. from Northern Illinois University, Dr. McGrath did a two-year postdoctoral fellowship at the St. Louis Behavioral Medicine Institute, an affiliate of the Department of Community and Family Medicine at the St. Louis University Medical School. His main area of focus was anxiety disorders, working in the Anxiety Disorders Center under the direction of C. Alec Pollard, Ph.D., and he did a minor rotation in eating disorders. In his current role, Dr. McGrath is the Director of the Anxiety and OCD Program and the Co-Director of the School Anxiety and School Refusal Program at Alexian Brothers Behavioral Health Hospital in Hoffman Estates, Illinois. He is also a member of the scientific advisory board of the Obsessive Compulsive Foundation. He is the author of a stress management workbook called "Don't Try Harder, Try Different" and "The OCD Answer Book," available at bookstores across the country and on-line. Dr. McGrath has also been featured in many newspapers, journals, and magazines, and has been on numerous radio stations across the country, including The Sally Jesse Raphael show, The Steve Cochran Show on WGN, and National Public Radio. He also does numerous speaking engagements across the country, has an active research program, and presents at national conferences focusing on anxiety disorders.

Todd Huenecke, Ph.D.
Todd Huenecke obtained his PhD and Master's degrees from Northern Illinois University. He began working in the behavioral health field as a counselor at Linden Oaks Hospital in Naperville in 1995. He has been practicing as a certified school psychologist since 2001, working with children and teens from 3 to 15 years of age in the school setting. His current clinical focus is working with children and teens experiencing difficulties with anxiety, and helping them learn skills to overcome those difficulties using evidence-based, practical treatments.

Katie Sheridan, LCSW
Katie Sheridan, LCSW, earned both her Masters in Social Work and Bachelors Degree in Psychology, at the University of Illinois. Katie completed her internship training with Dr. Patrick McGrath at the Alexian Brothers Center for Anxiety and Obsessive Compulsive Disorder.  While completing this training, Katie had the experience to work with children, adolescents and adults struggling with various anxiety disorders, using the evidence based treatments Cognitive Behavioral Therapy and Exposure Response Prevention.  Katie continues to work at the Center for Anxiety and OCD, treating anxiety disorders, with a focus on children.

Lina Barosso, LCPC
Lina Kolokotronis Barosso earned her Master's degree in Clinical Psychology at Roosevelt University. She began her work as a counselor at The John Costigan Center at Streamwood Behavioral Hospital in 2003. In pursue of extensive experience in various populations and age groups she joined the Alexian Behavioral Health Hospital where she currently works as a part-time therapist. Lina has been working with adolescents and adults who suffer from a variety of mood disorders; her area of expertise is in anxiety and all the related disorders. She incorporates conventional training with specialized Anxiety focused training she received under the supervision of Dr. McGrath. Bringing with her compassion and sensitivity, Lina works with each individual to identify and address specific areas related to their anxiety.

Kimberly S. Kut, Psy.D.
Dr. Kut earned her Doctoral Degree in Clinical Psychology at the Illinois School of Professional Psychology at Argosy University in Chicago, Illinois.  She is an empathic, dedicated, and highly effective well-rounded therapist with a specialty in evidence-based treatment for anxiety disorders and anxiety related issues including, but not limited to, Obsessive-Compulsive Disorder (OCD), OCD Spectrum Disorders, Posttraumatic Stress Disorder (PTSD), Agoraphobia, panic attacks, phobias and fears, process addictions, stress, and school refusal.  She further specializes in the treatment for disorders and issues that co-occur with anxiety including severe mental illness; depression; personality disorders; marital, couples, and family issues; and alcohol and substance addictions.  Dr. Kut provides individualized treatment for a diverse population of adults (civilian, enlisted and veteran), adolescents, and children in individual, couples, and family therapy.  When necessary, she will conduct therapy in the client's home.  Dr. Kut received her specialization in OCD and anxiety related disorders at the Alexian Brothers Behavioral Health Hospital's Center for Anxiety and Obsessive Compulsive Disorders (OCD) during doctoral training and as a part-time therapist under the supervision of Dr. Patrick McGrath.  Further training and field related employment includes Gateway Foundation Alcohol and Drug Treatment Center, Tinley Park Mental Health Hospital, and Allendale Association, all of which consisted in the provision of individual, group, couples, and family psychotherapy and biofeedback therapy.

Jennifer Charles, PsyD.

George Polke, LCPC

Dr. C.C. Horan

Call us at (847) 854-8200 to schedule an appointment today.